About Henry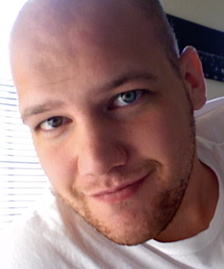 My name is Henry Bingaman, I'm the founder and editor of The Creative Writer's Desk.
I'm also a professional freelance writer. My writing has appeared in many print and online publications since 2006 and I'm a graduate of the University of Pittsburgh's award winning writing program.
I've written everything from literary fiction to Science Fiction. I'm the author of an e-book on Airline Travel and I've written articles on everything from the importance of proper hydration, to opinions columns on people who listen to music too loudly...
The Creative Writer's Desk is intended to be a resource for writers in many fields. This is an ever-growing collection of articles. If you can't find what you're looking for, please send me an e-mail here and I'll see what I can do about getting an article up for you.
The best way to keep up with the newest articles as they come out is to subscribe to the RSS feed.
You can learn more about me by visiting HenryBingaman.com.


Solo Build It! was used to create this site. It is an all-inclusive site builder that is more than a site builder. It is an ebusiness maker.
This notice is being posted for anyone who has run into the negative, scathing reviews about Solo Build It!. Most people can see right through the venom and attacks, but this site gives the facts behind the matter: SiteSell site. If you're interested in building an ebusiness, but have been put off by the negative reviews, that site will help you make a more informed decision about Solo Build It!
---